A judge on Monday ordered him held without bond.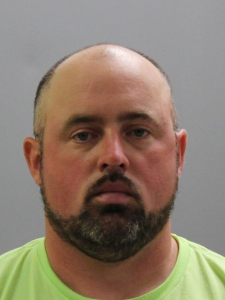 Frederick, Md (KM) A Rocky Ridge man charged with possession of child pornography and filming a minor engaging in a sex act will remain behind bars for the time being.
Dennis James Harrison, 39, was in Frederick County District Court on Monday for a bond review hearing. The State's Attorney's Office argued that Harrison should remain held without bond. Judge Earl Bartgis, Jr. agreed, and ordered Harrison remain incarcerated without bond. The judge also said Harrison should have no contact with any of the victims or the State's witnesses.
Harrison was arrested last week at his home after members of the Frederick County Cyber Crimes Task Force served a search warrant at his home in the 10,000 block of Rocky Ridge Road. They found numerous materials of child pornography which belonged to Harrison.
The Sheriff's Office says Harrison is a registered sex offender, and admitted that he produced some of the material. Detectives say some the  victims range in age from 1 to 14 years.
The case remains under investigation by the Cyber Crimes Task Force.
By Kevin McManus