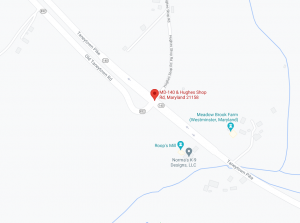 Police say the at fault driver was going over 100 mph

Westminster, Md. (DG) – Three people were killed in a multi-vehicle accident late Saturday night in Carroll County.
Maryland State Police responded to the accident on Route 140 west of Hughes Sharp Road at around 10:30 PM for a three vehicle accident. Their preliminary investigation revealed 53-year-old Todd Baker, from Westminster, was driving a Chevrolet Camaro eastbound in the westbound lanes in excess of 100 mph when he crashed head-on with a Toyota Corolla. Debris from the crash disabled a third vehicle, a Mitsubishi Eclipse.
The crash killed Baker and his front seat passenger. The accident also claimed the life of the driver of the Toyota, 20-year-old Anna Marie Lienhard of Westminster. The driver and passenger of the Mitsubishi did not require medical treatment.
The accident continues to be investigated and nothing is being ruled out at this time regarding contributing factors involved in the crash.