She was told to have no contact with the victim.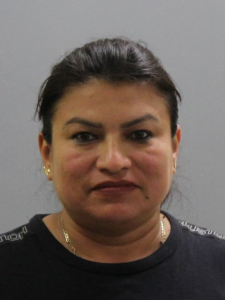 Frederick, Md (KM) A Frederick woman charged with having a sexual relationship with a 14-year-old boy will remain in jail in Frederick County District Court on Wednesday, Evelyn Gomez-Gutierrez, 43, was denied bond. Judge Earl Bartgis also told Gomez-Gutierrez that she is not to have any contact with the victim.
She was arrested on Tuesday by Frederick Police and  charged with two counts of 2nd-degree rape and two counts of 3rd-degree sex offense.
Detectives say they were contacted by a local doctor's office about a possible sexual relationship between the defendant and the boy. Authorities say they learned they  were several occasions over the past year when the two were in a sexual relationship.
By Kevin McManus