He hopes to make Frederick a safe place to play, stay, and thrive.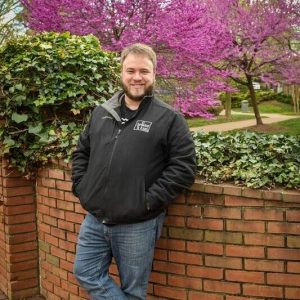 Frederick, MD (KB) Small business owner, Chris Sparks, is running for a seat on the Frederick City Board of Aldermen.
"I am a 'Frederick Son,' I've lived here since I was a boy and my heart is in the work in making Frederick a safe place to stay, play, and thrive as an Alderman," Sparks said.
Sparks said he is the only candidate for Alderman who owns a physical store downtown.
"Most people know me from owning SureLocked and Escape Games in downtown, the small business I opened five years ago," he said. "Frederick has made me the person that I am today so as I step up to serve it, this is me living in my hometown and giving back to my community in a way that only I can."
If elected, Sparks said he hopes to help residents who have been foresaken by the system, especially those who were affected by the COVID-19 pandemic.
"I want to invest heavily in Frederick tourism and Frederick transportation infrastructure to give those people a leg up and a boost," he said. "I want to make sure that Frederick is the tourist destination, so we can use the tax revenue to provide social services to people in need and together, we can all win."
He said he believes Frederick has the potential to grow and evolve.
Frederick City's Primary Election will take place on September 14th and the General Election will be held November 2nd, 2021.
Link to Chris Sparks' campaign website: www.citizensforsparks.com