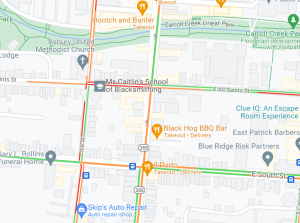 The victim was taken to a trauma center after being stabbed during a fight.
Frederick, Md. (DG)- A woman was arrested after she stabbed a man during a fight on Sunday in Frederick.
According to Frederick City Police, they responded to the 100 block of S. Market St. for reports of a person being stabbed.
During their investigation they learned the victim and suspect knew each other and started to argue. The altercation turned physical and the woman stabbed the man with a knife in the abdomen.
The victim was taken to a trauma center where he is listed in critical but stable condition.
The suspect has been identified as April Cooper of Frederick. She is charged with first and second- degree assault. Cooper was taken to the Frederick County Adult Detention Center where she's being held without bond.