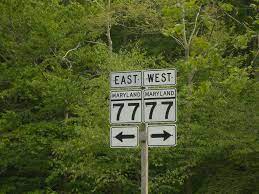 SHA says crews will remove logs and debris from Double Pipe Creek.
Detour, Md (KM ) On Tuesday morning, the Maryland Department of Transportation State Highway Administration crews will begin clearing debris from a waterway in Carroll County. Officials says logs and other debris which are blocking the waterway will be removed from under the Route 77 bridge over Double Pipe Creek near the Frederick County line.
Work is expected to begin at 8:00 AM and be completed by 4:00 PM, according to SHA.
Route 77 will be closed between Detour Road and Keysville Road South. Motorists will be directed to Detour Road to Route 194 to get around the work.
SHA's Westminster Shop will be providing signs, cones and barrels to alert motorists to the work zone, closure and detour.
By Kevin McManus