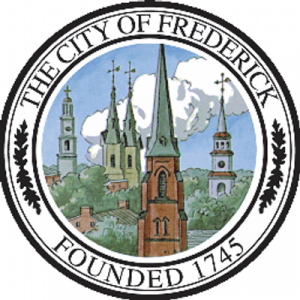 They show O'Connor, Hammrick winners in their parties'  mayoral primaries.
Frederick, Md (KM) Frederick City's primary election results have been certified.
According to the results, Incumbent Mayor Michael O-Connor came out on top in the Democratic Mayoral Primary with 2,242 votes or 43.72%.. He's followed by former Mayor Jennifer Dougherty with 1,512 votes or 29.49%. Alderman Roger Wilson, who decided to challenge Mayor O'Connor for the job of Mayor, had 1.092 votes or 21.29%. . John Funderburk came in fourth with 282 votes, or 5.50%..
On the Republican side, Steven Hammrick is number one with 472 votes or 56.06%. followed by Steve Garrahy with 370 votes or 43.94%.
In the Democratic Aldermanic race, newcomer Katie Nash is on top 3,672 votes or 18.43%. She's followed by incumbents Derek Shackelford with 3,394 votes, Donna Kuzemchak with 3,323 votes, Kelly Russell with 3,292 votes, and Ben Mac-Shane with 2,905 votes. Chris Sparks came in 6th with 1,821 votes, followed by Robert Van Rens with 1,513 votes. .
There were only two GOP candidates for Alderman, not enough for a primary. So Robert Fischer and Michelle Shay move on to the general election which is Tuesday, November 2nd.
The 2021 Primary Election results were certified by the City of Frederick's Board of Supervisors of Elections following the processing of ballots by the Frederick County Board of Elections which was completed shortly after 2:00 PM on Tuesday, September 21, 2021.
By Kevin McManus