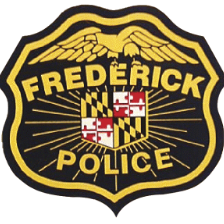 He was arrested on Wednesday.
Frederick, Md (KM) A Frederick man is charged with firearms offenses following his arrest on Wednesday. Andre Danil Brown, 30, was taken into custody at his home on Dulaney Court after police served a search and seizure warrant.
Frederick Police say this case is in reference to a straw purchase of a firearm. That's where a buyer is unable to pass the required background checks to own a gun, and doesn't want his her name associated with the firearm. So that person uses a proxy buyer to make the purchase.
Brown is charged with straw purchase; straw purchase to a prohibited person; unlawful sale/transaction for a regulated firearm; illegal possession of a regulated firearm; three counts of possession of a rifle or shotgun by a disqualified buyer; and illegal possession of ammunition.
As part of their operation, authorities recovered three long guns and handgun ammunition.
The Frederick Police Major Crimes Unit, Tactical Investigations Unit and Special Response Team were assisted in this operation by the Rockville Police Department's Criminal Investigations Division, and the and the ATF under the Maryland Criminal Intelligence Network.
By Kevin McManus