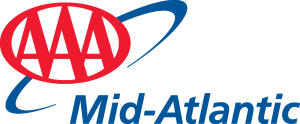 The auto club suggests anyone taking a trip purchase travel insurance.
Abingdon, Md (KM) According to a survey conducted for AAA, 55% of Americans say they plan to travel before the end of next year. But 31% say they will likely purchase travel insurance. "It's an insurance that provides protection in case you need to cancel you trip or your vacation," says Ragina Ali, Government and Public Affairs Manager for AAA Mid-Atlantic.
She says anyone planning a trip, such as during the holidays later this year, or next summer, should strongly consider travel insurance. In some instances, calling to cancel your hotel, airline or cruise reservations prior to leaving on your trip may not necessarily get you a full refund for the money you put down. . "Depending on if you're taking a cruise or and all-inclusive vacation. The level of what you can receive as a refund, in many cases, declines,": says Ali. "So the amount that you can receive back as a refund in many cases decreases the closer you get to a trip. I know that's particularly for cruises."
When you look at travel insurance policies, Ali says there's one component it should include. "AAA advises travelers to look into travel insurance policies that include a 'cancel for any reason component,'" she says. "That actually offers more flexibility and protection in the event a traveler needs to cancel their trip."
In the past, Ali says travel insurance policies didn't cover travelers canceling their trips due to epidemics and pandemics. "In response to shifting consumer expectations, some insurance providers have started to introduce plans to cover some losses due to COVID-19," she says.
Prior to booking your trip, Ali suggests you speak with a travel consultant who can also help you decide on a travel insurance policy. "You really should work with a travel adviser to help you navigate what policies, what travel insurance options are out there. They vary greatly. And a knowledgeable travel adviser can help you understand the various policies," says Ali.
You can find travel advisers at the AAA offices on Buckeystown Pike in Frederick.
By Kevin McManus