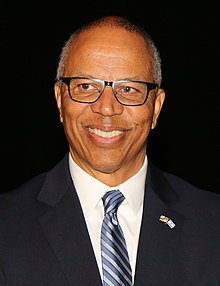 It includes a device to quickly identify drugs confiscated by police.
Annapolis, Md (KM) The Maryland State Police, the State Department of Health and the National Institute of Standards and Technology have joined together to identify prescription opioids, heroin, fentanyl and drug paraphernalia collected by law enforcement. "The new Rapid Analysis of Drug pilot program will allow investigators to analyze drug samples in order to better understand the composition and strength of those drugs," said Lieutenant Governor Boyd Rutherford, who was on hand Monday to unveil the new initiative.
The Lieutenant Governor's Office says the Rapid Analysis of Drugs will test the narcotics confiscated by police to improve law enforcement's understanding of the drug market, and ability to work with harm reduction programs to educate individuals who use drugs on ways to stay safe.
The initiative includes the use of a Direct Analysis in Real Time (DART) Mass Spectrometer which details the contents of these drugs in a very short time period. "As a field detection tool, it assists police on scenes where crimes involving drugs have occurred," says Colonel Woodrow W. "Jerry": Jones III, Superintendent of the Maryland State Police. "With a simple swipe, and a 90-plus-percent accuracy rate, the DART can provide almost instant information indicating the type of drug present, and the evidence found at the scene."
The DART is expected to test up to 100 samples each week through December, 2021, analysts say.
Colonel Jones also said drugs such as prescription opioids, heroin and, in particular fentanyl, are a major public health crisis. "Year to date, the Maryland State Police have responded to over 250 calls for service relating to drug overdoses,": he says. "On many of these calls, troopers find that the overdose is caused by heroin and/.or fentanyl. Oftentimes, the 911 call received was too late, and, sadly, overdoes cases turn into death investigations."
Overdose Statistics
As part of Monday's presentation, the Maryland Opioid Operational Command Center released its fatal overdose statistics for the first half of 2021. Executive Director Robin Rickard said overdose deaths due to alcohol and drugs continue to go up, but at a much slower rate.
Rickard says there were 1,358 fatal overdose deaths between January and June, 2021, which is a less than 1% increase. She said nearly 90% of these deaths were from opioids, and just over 83% involved fentanyl.
"Fentanyl is an extremely deadly and pervasive synthetic opioid that's taken the lives of so many people," Rickard said. "It's being mixed with other drugs, often without the knowledge of someone struggling with substance use disorder. And just a very, very small amount can be deadly."
"Statistics show there is more to be done, of course,": said Lieutenant Governor Rutherford. "And we will only be satisfied when we see another decline—and really a significant decline–in the total of number of people going to the hospital, and/or passing away from an overdose."
By Kevin McManus