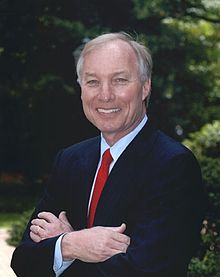 Comptroller says a lot of it was due to federal COVID relief money received by the state.
Annapolis, Md (KM) The State of Maryland has closed its books on fiscal year 2021; and Comptroller Peter Franchot says the state ended the year with an unassigned balance of $2.5-billion. "And that attributable to the fire hydrant of cash from the federal government that's come into the state of Maryland over the last 16-months, both private sector and the public sector," he says.
Franchot says the state normally ends out the fiscal year with $100-million and $150-million in its fund balance.
This $2.5-billion amount represents more than 5% of Maryland's $48-billion budget for fiscal year 2021.
Franchot says this additional cash should be placed in the state's rainy day fund, and there should also be a six-month evaluation of why federal relief funds were not distributed more efficiently to those who need it. "A lot of the unemployment funds, for example, went to fraudsters who had stolen financial information," he says. "A lot of the rental relief funds which should be going to landlords throughout the state so people don't get evicted, a lot of that is sitting in bank accounts."
He says the state government has had problems in getting the relief funds out to individuals and businesses which need it. "The Department of Labor and the Department of Housing, it's very difficult to get anyone on the phone, much less get a speedy resolution of an unemployment claim, or a resolution of rental relief,": says Franchot.
In statement, the State Comptroller's Office says there are two Marylands; in one, two-thirds of residents are employed and are able to do their jobs remotely, invest their wealth, and run their businesses that not only survived but thrived during the pandemic. The other one-third are facing dire economic circumstances; those without jobs or renters facing homelessness because the eviction moratorium has lifted.
"The state's surplus is a once-in-a-generation opportunity to invest in programs that lift all Marylanders and help stabilize housing, and other critical expenses for lower and middle income families," says Franchot, in a statement.
By Kevin McManus