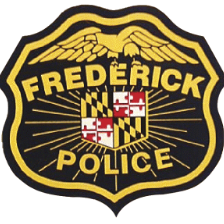 Both are 24-year-olds from Montgomery County.
Frederick, Md (KM) Frederick Police have charged two suspects with breaking into a church in the downtown early in July. Jeremy William Cascioli and Brandon Lee Ali are both charged with numerous burglary and theft offenses. The two are 24-olds from Montgomery County.
Authorities say officers were dispatched to the church on East 2nd Street on July 5th for a burglary. They say during the overnight hours, an individual or individuals broke into the house of worship, and stole items valued at over $1,000.
A detective was able to obtain video of the burglary, and received two tips on the identity of one of the suspects.
Frederick Police were assisted by Montgomery County Police and were able to place charges against Cascioli and Ali early in September.
On August 21st, police say the father of Brandon Ali dropped off a bag outside of the church containing the stolen items. .
By Kevin McManus