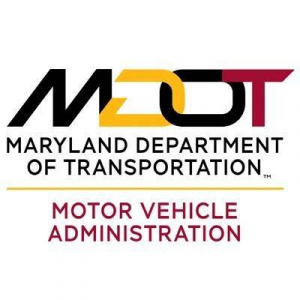 It encourages drivers to be safe when traveling.
Glen Burnie, Md (KM) With a holiday weekend coming up, Maryland and surrounding states are taking part in Operation Crash Reduction. That means drivers are strongly encouraged to be safe when getting behind the wheel. "Making sure you're buckled up. Making sure you're avoiding distractions obviously. And making sure you're driving sober," says Chrissy Nizer, Maryland's Motor Vehicle Administration.
MVA says Operation Crash Reduction not only covers Maryland, but Virginia, West Virginia, Delaware, Washington DC, North Carolina and Kentucky. In conjunction with the National Highway Traffic Safety Administration This region has some of the highest traffic fatalities. says NHTSA. Between 2015-2019, there were 885 deadly crashes from October 1st through the 15th.
Both NHTSA and MVA report that there are more traffic fatalities during the Columbus Day Holiday Weekend, 253, compared to the holidays between Thanksgiving and Memorial Day. Nizer says part of that could be that it gets darker earlier in the day. "It is surprising that this is the deadliest weekend and that's why it's so important to draw the public to do that, make sure that they're aware and the take the appropriate precautions," she says.
NHTSA also says there were 1,785 total fatal crashes in this region during October. In those accidents, 46% of the people killed were not wearing seatbelts.
Nizer says being buckled is important not only for drivers, but passengers. "Obviously, if you are involved in a crash, it's going to protect you and reduce the severity of your injuries," says Nizer.
"Together with our partners at NHTSA and with communities in our region, MDOT {Maryland Department of Transportation} is urging drivers and passengers to make safety the top priority as they travel , and that includes wearing a seatbelt for every trip," says Maryland Transportation Secretary Gregory Slater. "Seat belts save lives, and everyone–whether in the front seat or back, child or adult–should always buckle up."
By Kevin McManus