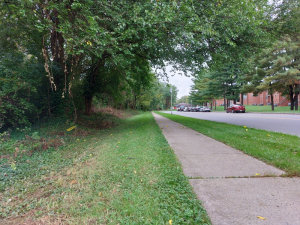 The stabbing happened on Key Parkway.
Frederick Md. (NS) After an investigation, four suspects were arrested for a stabbing in Frederick.
Frederick Police Department Corporal Jonathan Schultz says officers responding to a call to the 1100 block of Key Parkway at around 7 p.m. on September 8th saw a victim that had stab wounds to their back and front.
According to Schultz, "Through use of local technology and cameras that were in the area, we were able to identify 4 of the suspects that were involved in this case."
Schultz says it appears that there was a disagreement that resulted in an altercation that led to the stabbing. Police do not know the reason for the fight at this time.
The victim was taken to a local trauma hospital for treatment and has since been released.
Through interviews, camera footage, and detectives, police were able to identify the suspects, Kermee Andile Dormeyan Jr, Joshua Emmett White, Matthew Jeremy White, and Jason Michael Bond.
All four are charged with second degree assault.
Schultz hopes the arrest, "Brings a sense of peace to the community. Hopefully it will show that the police are doing their job and conducting an investigation when a crime like this occurs."
He says it is the police's job to come in, investigate, and arrest the offenders.