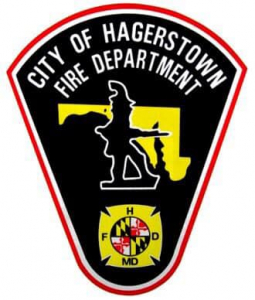 Fire fighters put it out within minutes of their arrival.
Hagerstown, Md (KM) The cause of a building fire in Hagerstown Thursday morning remains under investigation.
City officials say at around 10:50 AM, fire fighters were dispatched to 101 South Potomac Street for a structure fire. They had the flames under control within 12-minutes.
The fire was contained to the second floor of the vacant building. No injuries were reported.
The fire remains under investigation, and anyone who has information which could help is asked to contact the Hagerstown Fire Marshal's Office. They can call 301-790-2476, or send an e-mail to [email protected]
By Kevin McManus