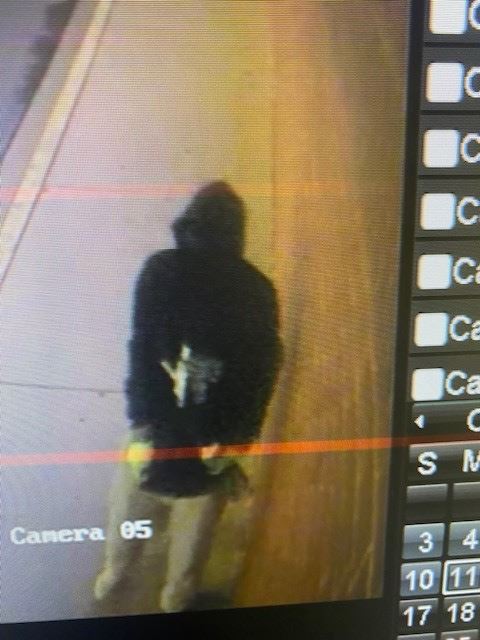 Anyone with video footage from home security cameras is asked to contact police.
Frederick, Md (KM) The Frederick Police Department is investigating several commercial burglaries in the Route 40 area, and is asking for the public's assistance.
Authorities hare released a picture of a suspect. If you have seen this individual or have any other information, you're asked to contact Frederick Police.
Authorities are asking residents to be vigilant if they live in this area; and if they have home security camera footage which could help in the investigation, they're asked to contact Frederick Police. They can call Detective Jones at 240-674-7058, or send an e-mail to Kjones@FrederickMDPolice.org.
By Kevin McManus