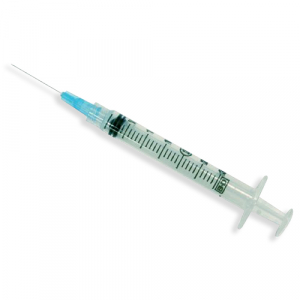 There will also be a clinic for kids 5 to 11 next Saturday.
Frederick, Md (KM) COVID-19 vaccination clinics are expected to held at Frederick County public schools. Following recent federal approval of the Pfizer vaccine for children between the ages of five and 11, Health Officer Dr. Barbara Brookmyer says the School System has asked the Health Department to work together to set up these clinics at local elementary schools.
"FCPS has identified which schools, and the schedule for those schools, or the order for those schools," she says. "And I understand that they're welcoming families and students from other schools to go to a school. They don't need for the vaccination clinic to be at their school."
She says when and where the clinics will be held will be announced over "Find Out First."
Dr. Brookmyer also announced on Thursday that the Health Department will be holding two vaccine clinics for children age five to 11 at the Oak Street building which is accessible for Himes Avenue near the Dutch's Daughter Restaurant. "Those clinics will be November 13th and 20th. They're Saturdays. We'll be adding more vaccine dates as vaccines become available," she says,.
The hours for the clinics will be from 2:00 PM to 5:00 PM on both days. Children must be accompanied by a parent or guardian.
But Dr. Brookmyer said these clinics at the Oak Street building will be only for children ages five to 11. "So, unfortunately, it does mean though that families coming in–if they've been waiting to get everybody vaccinated at once, persons below age 12 and over age 12–unfortunately. for this initial roll out period, we will only be able accommodate those who are ages five to 11. And that vaccine product is only authorized for that age group. because it's a different amount. It's ten micrograms versus 30-micrograms," she says.
With the Pfizer vaccine for kids expected to be more available over the next few weeks, Dr. Brookmyer says families do not need to come to the county for the shots. They can go to their primary care providers, pediatrician or pharmacies and get the shots.
She also says if you're looking for a vaccine provider, the state's internet search engine has been upgraded. "And now you can actually go into the state's website, that's the covidvax.maryland.gov, you can enter your zip code, and you specifically select vaccines for five to 11 year-old type person," says Dr. Brookmyer.
You can also schedule an appointment in Frederick County for a vaccination at http://frederickcountymd.gov/covidvaccine or call 855-634-6829. This phone number operates Monday through Friday from 8:00 AM until 8:00 PM. For an in-home vaccination, call 301-600-7900. Spanish speakers can call 301-600-7905.
By Kevin McManus