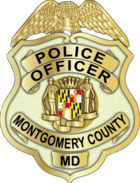 Police say the victim is a woman who was waiting her children to get off of a school bus.
Gaithersburg, Md (KM) A woman was almost kidnapped Wednesday afternoon in Gaithersburg while waiting for her children to get off a school bus. Montgomery County Police say the incident happened on Raven Avenue.
The victim told officers while she was waiting for her kids to get off of the bus, a blue sedan pulled up, and a man got out of the vehicle. He grabbed the woman's arm, and attempted to pull her into the back seat of the vehicle. The woman managed to get away and ran to another vehicle for help.
The suspect got into the front passenger seat of the sedan, which sped away toward Girard Street.
Police say the suspect is African-American man, bald, about six-feet tall with a medium build wearing a red jacket. The driver of the sedan is described as a bald Black man in his 30's.
Anyone with information on these suspects is asked to call Montgomery County Police Major Crimes Division. at 240-773-5070.
By Kevin McManus