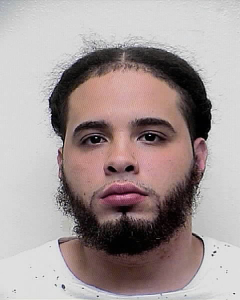 Justin Carattini
Police say he had on his person reported stolen from Pa.
Hagerstown, Md (KM) A man from New York State was arrested on Tuesday in Hagerstown for weapons offenses. Justin Carattini, 26, of Astonia is charged with possession of a stolen firearm, carrying a concealed dangerous weapon, having a handgun on his person and having a loaded handgun on his person.
Police were called to the area of 1052 Noland Drive for a report of a disturbance involving a handgun. When officers arrived, a man fled on foot. With the assistance of Washington County Sheriff's Deputies, Hagerstown Police were able to take Carattini into custody.
Authorities say he had a fully loaded handgun in his waistband which was reported stolen out of Pennsylvania.
Carattini was taken to the Washington County Detention Center.
By Kevin McManus