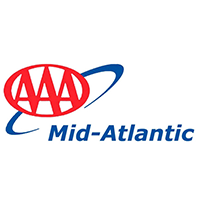 A majority plan to travel by car despite high gasoline prices.
Towson, Md (KM) Thanksgiving Day travel is expected to rebound this year. AAA projects 53.4-million Americans will be traveling by airplane or car to visit with family and friends. That's a 13% increase over 2020. The auto club says travel volumes for 2021 will be within 5% of pre-pandemic levels in 2019.
Ragina Ali with AAA Mid-Atlantic says 48.3-million will be traveling by car, despite higher gasoline prices. She says most people who drive find it more economical, especially if they're heading out as a family. "It also gives you more flexibility," Ali says. "People are still, in some cases, a little bit concerned about COVID-19. And if that's the case, driving gives you greater flexibility where you're not obviously on a plane or a bus or something with strangers."
Travel figures for Thanksgiving were down last year due to the COVID-19 pandemic.
The auto club says 4.2-million people will be traveling by air for the Thanksgiving Weekend. "And air travel is almost completely recovering from its dramatic fall during the pandemic, actually up 80% from last year," Ali says.
One-million Americans are expected to travel by bus, train or cruise ship during the Thanksgiving Holiday period, AAA says.
If you're one of the Americans who plans to drive to their Thanksgiving destination, Ali says make sure your vehicle is "road ready." That means your brakes, battery and tires should be in good working order.
For those traveling by air, AAA urges you to book your flight early, and consider flying during non-peek hours. Also, get to the airport early to allow yourself plenty of time to get through TSA lines and other travel checkpoints.
After last year's pandemic when just about everything was shut down, Ali says Americans have a pent-up demand to get out of town. "This Thanksgiving will certainly look a lot different than it did last year now that the borders are open, and we have new health and safety guidelines in place. Travel is once again apparently very high on the list for many Americans who are ready to reunite with their loved ones for the holiday," she says.
By Kevin McManus