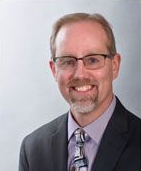 Incumbent Mayor O'Connor re-elected.
Frederick, Md (KM) The results of Frederick city's election last week were certified on Wednesday.
In the Mayoral race, incumbent Democrat Michael O-Connor won re-election for a second term, taking in 7,208 votes, or 69.43% of the vote. He defeated Republican Steven Hammrick who won 1,486 votes,or 14.31% of the vote. Two write-in candidates, former Mayor Jennifer Dougherty and former Alderman Blaine Young, together won 1,688 votes, or 16.26 % of the vote, which is more than Hammrick won.
The Board of Aldermen will remain all Democratic. Newcomer Katie Nash was the top vote getter in that contest, taking in 7,467 votes, or 17.68% of the vote. She was followed by incumbents Kelly Russell with 7,411 votes, or 17.54% of the vote; Derek Shackelford who won 7,132 votes, or 16.88 % of the vote; Donna Kuzmechak who won 7,089 votes, or 16.78% of the vote; and Ben Mac-Shane who took in 6,560 votes, or 15.53% of the vote.
Republican Aldermanic candidates Michelle Shay won 3,205 votes, or 7.59% of the vote; and Robert Fischer won 2,971 votes, or 7.03% of the vote.
City election officials say 10, 546 ballots were cast out of 48, 390 registered voters in Frederick. .
The general election was held on Tuesday, November 2nd.
By Kevin McManus