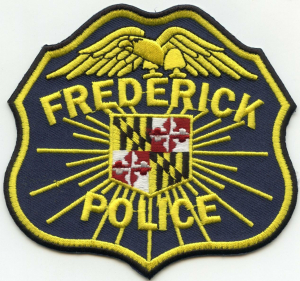 Police say he pointed a gun at another person.
Frederick, Md (KM) Frederick Police have charged a Amherst, Virginia man with attempted 1st-degree murder. David Clayton Hanson, 31, was taken into custody.
On Thursday morning, officers were called to the 400 block of East Patrick Street to investigate a robbery. They learned an adult was in a vehicle when a man approached, and pointed a handgun at the victim. The suspect pulled the trigger, but the weapon malfunctioned and did not discharge.
He fled the area on foot, discarding the handgun. The weapon was recovered by officers, and the suspect was apprehended nearby.
Investigators say the assault on the victim was premeditated.
In addition to attempted 1st-degree murder, Hanson is also charge with 1st-degree assault, having a loaded handgun on his person, having a handgun on his person, illegal possession of ammunition and illegal possession of regulated firearm.
He's being held at the Frederick County Adult Detention Center without bond.
Frederick Police say this incident remains under investigation, and anyone who has additional information is asked to contact Detect Matthew Irons at 240-674-8942, or at MIrons@FrederickMDPolice.org. Citizens can also call the Frederick Police Department's Crime Tip Line at 301-600-TIPS (8477).
By Kevin McManus