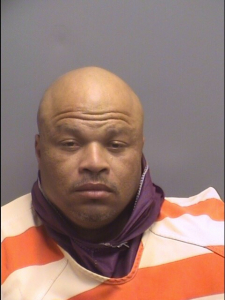 Dearil Green is charged with possession with intent to distribute.
Frederick, Md. (DG) – A Frederick man was taken into custody after police saw him driving a stolen car last Thursday.
Dearil Green III was seen by Frederick County Sheriff's Deputies on November 18th driving a Chevy Prizm on Monocacy Blvd at 4 PM. The car was reported stolen the day before from Arlington, Virginia.
Police followed Green to the Francis Scott Key Mall where he parked his vehicle and went inside. Two passengers remained inside of the vehicle. Fifteen minutes later Green walked out of the mall with a backpack. Deputies converged on the stolen vehicle and Green fled through the parking lot.
After a brief foot chase, Green was taken into custody. The backpack he was caring was full of stolen clothes from Dick's Sporting Goods. During the arrest deputies seized 59 g of PCP and over 16 g of crack cocaine.
Green was taken to the Frederick County Adult Detention Center and charged with:
Possession with Intent to Distribute PCP
Possession with Intent to Distribute Crack Cocaine
Possession of PCP
Possession of Crack Cocaine
Unlawful taking of a Motor Vehicle
Theft $1,500 – $25,000
Theft $100 – $1,500
Resisting Arrest
Obstructing and Hindering
Attempt to flee on foot