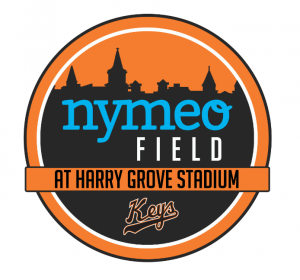 The turkey distribution will happen at the Frederick Keys Stadium.
Frederick, Md. (NS) – The Frederick Food Bank will give full thanksgiving meals to families in the community on Tuesday, November 23 from 11 a.m. to 4 p.m. at The Frederick Keys Stadium.
Chris Bard, Supervisor of Food and Nutrition for the Frederick Food Bank said they will distribute 1,000 full Thanksgiving meals to families in need.
"We're very confident that we're going to reach that goal," Bard said.
He said The Frederick Food Bank has continued to support Frederick County through the COVID-19 pandemic.
"We serve everyone in Frederick City and Frederick County. People come in, and they can get groceries, hygiene supplies, or whatever else we have available," he said.
He said they had to adapt during the pandemic, but they are equipped to help the community.
"We had to try to shop online and get food delivered, so a lot of the donations dropped off," said Bard.
He said the Food Bank also serves dinner 7 days a week from 5:30 p.m. to 6:30 p.m. to whoever needs it.