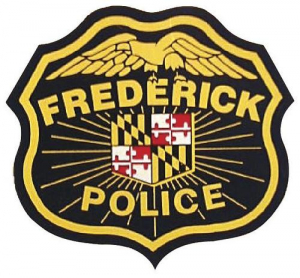 Citizens are expected to gather at Laboring Sons Memorial Park.
Frederick, Md (KM) There's expected to be some visitors in Frederick this weekend for a protest, and the Police Department says it will be ready. Captain Kirk Henneberry says officers will be on hand to assure the public's safety, and for protesters to keep their demonstration peaceful.
"We have our staff divided up between a traffic team to manage traffic, if the group takes to the street, to protect motorists, bystanders, pedestrians and the marchers themselves," he says.,
But there will also be officers ready to intervene if the protests get out of hand. "If somebody is in danger, we're moving in right away. But if it's people marching on the street, and a traffic disruption, it's not worth it for the police go to in and arrest 20 to 30 people, and potentially cause a much bigger issue, a much longer term issue than allow it to run its course," says Captain Henneberry.
Commanders at the scene have to make a judgment call as to when it's prudent to intervene. "The Constitution gives people the right to peaceably assemble. So that's what we look for. If it's a peaceable assembly, everything is good to go. Once people start breaking the law, that's when the police have to make quick judgment calls when do we intervene," says Captain Henneberry.
So what happens if a citizen's car is surrounded by protesters, Captain Henneberry was asked. "Stay in the car. Keep the doors locked and windows up. Don't engage in a dialog. Call 911. There's probably going to officers surrounding that entire area, observing that as it's happening anyway We can definitely move in," he says.
Captain Henneberry was a guest Friday on WFMD's "Morning News Express."
The protest is expected to begin at 6:00 PM at the Laboring Sons Memorial Park along Chapel Alley between 5th and 6th Streets.
By Kevin McManus