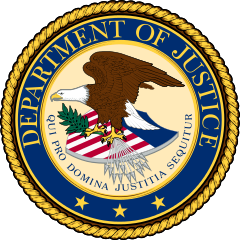 He abused two minor girls to produce the pornography.
Baltimore, Md (KM) A Frederick County man has pleaded guilty to two counts of production of child pornography involving two girls. The US Attorney's Office for Maryland says William Brown IV, 41, of New Market, who entered his plea on Friday, documented the sexual abuse of two minors identified only as Jane Doe 1, and Jane Doe 2..
Federal prosecutors say Brown posed as an adult film actor named GG and a teenage boy to coerce Jane Doe 1 to send him sexually explicate photos of herself. That occurred between August, 2019, and January, 2020. Brown eventually met that girl, and engaged in illegal sexual conduct four times a week either at his home, in his van, or at the girl's home
In addition to sending photos of herself, Brown also admitted to sending Jane Doe 1 depictions of himself masturbating. Along with that, he used a video-teleconferencing system to live stream Jane Doe 1 engaging in sexually explicit conduct, and sending her sex toys, lingerie and a phone to communicate with him without her parents' permission.
Federal officials says Brown also posed on line as an adult film actor named GG to Jane Doe 2 when she was about 12 to 13 years of age. He also convinced the girl to send him sexually explicit photos of herself , and also sent her lingerie, sex toys, and a DVD containing adult pornography. Between June, 2018 and September 2019, Brown installed a camera in a bathroom used by Jane Doe 2 without her knowledge. He used it to captures images of Jane Doe 2 in the nude. Those images were downloaded to his smart phone..
Law enforcement officers served search and seizure warrants on Brown's home on February 3rd and 4th, 2020, and confiscated his personal computer, Brown's work computer, a smart phone and a hard drive which he hid within a hollowed out book.
He was arrested and charged.
The US Attorney's Office says a forensic examination was conducted on Brown's phone, home and work computers. Authorities located depictions of Jane Doe 1 and Jane Doe 2 engaged in sexual conduct. The personal computer and smart phone contained screenshots of conversations between Brown, posing as an adult film actor, and Jane Doe 1. The hard drive contained 100 images of minors, including prepubescent minors, engaged in sexually explicit conduct.
Brown also admitted to obstructing justice after his arrest by writing a letter to one of the victims in order to influence her testimony if the case went to trial.
Sentencing is scheduled for March 4th, 2022. . Under his plea agreement, Brown could receive between 18 and 27 years in prison, federal prosecutors say.
By Kevin McManus