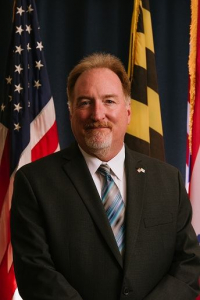 He says he's done a 'pretty good job' so far.
Frederick, Md (KM) Frederick County Councilman Steve McKay wants another term in office. McKay announced in a Facebook posting on Sunday that he's seeking re-election from Council District Two.. .
Mc-Kay says he has done just about everything he set out to do, including an update on school impact fees and school mitigation fees, strengthening the developers rights and responsibilities agreements, and an improved zoning ordinance.
In his statement, McKay describes his other initiatives, such as enabling voters to fill vacancies on the County Council and the County Executive, supporting a disabled veterans tax credit bill and expanding the eligibility criteria for retired service members property tax credit. He also says he supported the Livable Frederick Master Plan and the Monocacy Scenic River report.
But McKay says his most challenging task has been reducing the budget from $6-million to $10-million dollars so county taxes can come down. . McKay says he has brought to light the surpluses that the county has been running for the past four years.
Primary election day is June 28th, 2022. The general election is November 8th, 2022.
By Kevin McManus