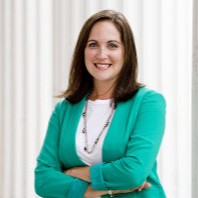 She has formally filed to run for County Executive in 2022.
Frederick, Md (KM) She's made it official. Frederick County Councilwoman Jessica Fitzwater has filed to run for County Executive next year. She first announced her candidacy on March 24th..  She's running as a Democrat.
"I'm stepping forward as a candidate for County Executive To make sure that progress continues in the years ahead and to ensure growth is managed in a way that benefits our families, businesses and the environment. I will fight to strengthen our schools, build climate resilience, and ensure that every Frederick County family can live, work and thrive in our beautiful community," Fitzwater said in a statement.
Fitzwater was first elected to the Council in 2014, and re-elected in 2018.
"As a mom of two young kids, a public school teacher for 17 years, and a County Council Member for seven years, I know how to manage competing priorities and plan ahead," Fitzwater continues in her statement. " I can think on my feet while adapting to challenges, and I'm an effective communicator who get things done–not just for my family and my students, but for our entire community. It's this well-rounded experience that has prepared me to l lead Frederick County as your next County Executive."
Incumbent County Executive Jan Gardner is finishing up her second term, and, under the Charter, cannot run for a third consecutive term as County Executive.
Other candidates running for County Executive are Democrats Kai Hagen and Daryl Boffman, and Republican State Senator Michael Hough.
The Primary Election in 2022 i s on June 28th; the general election is November 8th..
By Kevin McManus