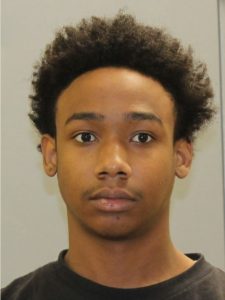 He made off with a $22,000 watch.
Frederick, Md (NS) – One man has been caught while another is being sought after following a robbery in Frederick on Sunday.
The Frederick County Sheriff's Office is investigating a jewelry theft Sunday that included a $22,000 watch.
Frederick County Sheriff's Office Captain Jeff Eyler said Francisco Vaughn, 18, from Temple Hills and another suspect stole from Walden Jewelers at the Francis Scott Key Mall at around 1 p.m.
Vaughn was stopped by mall security and was apprehended by sheriff's deputies when they arrived on scene.
The 2nd suspect, described as a black man wearing a black Hilfiger jacket and light colored jeans, drove away in a black older model Audi with the stolen diamond encrusted watch.
"That's a pretty brazen crime in the middle of a Sunday afternoon around Christmas time," said Eyler.
He said there is no evidence that this theft is linked to other robberies.
"The suspect that was apprehended is being held at our detention center now on a slew of charges including robbery and theft charges," Eyler said.
Damage to a jewelry case is estimated at $2,000.
If you have any information that can assist police, you are asked to contact Detective Sanders at 301-600-3664 or anonymously email FCSOtips@frederickcountymd.gov