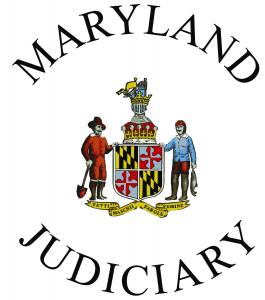 Jury trials will be rescheduled.
Annapolis, Md (KM) The Maryland Judiciary will reduce some of its operations starting on Wednesday, December 29th in response to the surge of the Omicron variant of COVID-19. .
In a statement, officials say jury trials scheduled between December 29th, 2021 and February 8th, 2020, will be rescheduled. But jury trials which have already begun will continue until they're concluded. Marylanders who are currently serving as jurors are asked to contact their local circuit court.
The Judiciary was in Phase V of its reopening plan, which means fully operational. But has scaled back to Phase III, with some limited operations due to the increased numbers of Omicron cases. .
District and Circuit clerks' offices will remain open to the public, court officials say..
Maryland's Court of Appeals and Court of Special Appeals will be fully operational, but the chief judges may determine if some of the proceedings will be remote, or in person.
"As throughout the pandemic, the health and safety of the public, judges, and judiciary staff remains our top priority," says Court of Appeals of Maryland Chief Judge Joseph Getty, in a statement. "In an abundance of caution and through consultation with state leadership, I have made the necessary decision to revert back to Phase III operations. Although reduced in operations, our courts will continue to remain open, ensure access to justice, and provide fair, efficient, and effective justice for all."
By Kevin McManus