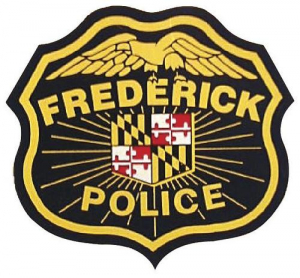 His comments follow a shooting death in Frederick in December.
Frederick, Md (KM) Money, personal differences, the stress of the Christmas and New Year's Holidays and the COVID-19 pandemic can set off domestic violence, according to some experts. But it's not an easy crime to forecast, according to Frederick Police Chief Jason Lando.
Like other law enforcement agencies, Chief Lando says the Frederick Police Department uses data and intelligence to determine where officers should be assigned, such as areas where there are more auto thefts, burglaries, and other offenses. But that's not the case with domestic violence. "It's not something we can't predict, and that makes it particularly tough for us," he says.
Chief Lando was a guest recently on WFMD's Morning News Express, where he discussed a fatal shooting at the Burger King Restaurant on Route 26. On Sunday night, December 26th, Jaion Penamon, 20, of Frederick, was shot and killed trying to intervene when he saw an argument between a man and a woman. Darin Tyler Robey, 20, of Frederick, was arrested and changed with 1st-degree murder and other offenses in connection with the shooting.
Robey is being held without bond.
Victims of domestic violence can call the Heartly House 24-hour hotline at 301-662-8800.
By Kevin McManus