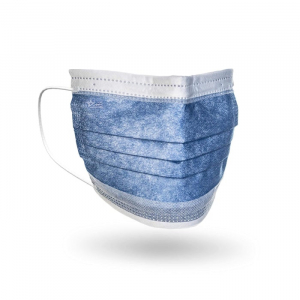 Residents must wear masks in public indoor settings to protect themselves, others against COVID-19.
Frederick, Md (KM) After a more than six hour meeting Thursday night, the Frederick County Board of Health approved an indoor mask mandate. It requires all persons age five and older to wear masks in all indoor public spaces where an individual is unable to maintain at least six-feet of distance from other people.
The vote was five-to-three with Councilmembers Michael Blue, Phil Dacey and Steve McKay in opposition. The Board of Health consists of members of the County Council and the County Executive. The panel is chaired by Health Officer Doctor Barbara Brookmyer.
The measure introduced by County Executive Gardner takes affect on Friday, December 31st at 5:00 PM. She says it will expire when COVID cases reach 20 per 100,000 or less, or until the Board of Health takes action.
Councilman Dacey voted against the regulation, saying it does not have any penalties for violations by businesses or other public venues. But Gardner and other supporters said these businesses and venues themselves would enforce it, likening to signs in front of some establishments which say "no shoes, no shirt, no service."
Panel members agreed to hold a future meeting to discuss enforcement and penalties.
A proposed regulation limiting gatherings of 25 or more was not discussed at Thursday's meeting.
The Board of Health also agreed to write a letter to Governor Larry Hogan asking that Frederick be the site of a state COVID-19 testing facility, which would free up employees of Frederick Health Hospital for other duties.
Earlier on Thursday, County Executive Gardner declared a public health state of emergency which began at 5:00 PM. It would help the county get more resources from the state to fight COVID-19.
By Kevin McManus