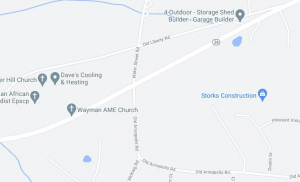 The crash happened on Route 26 at Old Annapolis Road.
Mt. Pleasant, Md. (NS) – A 35-year-old woman was killed in a crash in Frederick County today.
Maryland State Police say troopers responded at around 10:15 a.m. to Route 26 at Old Annapolis Road where they found a 2-vehicle incident.
Investigators say a Kia Soul, driven by Erika Michelle Torrey of Thurmont, crashed into the back of a pickup truck with a trailer.
Torrey was declared dead at the scene. No other injuries were reported.
The cause remains under investigation.