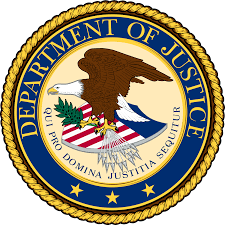 He will be put on lifetime release, and must pay restitution to the victims.
Baltimore, Md (KM) – A Frederick County man will be spending a lot of time in federal prison for distribution of child pornography. In U-S District Court in Baltimore on Wednesday, David William Jai Herder, 41 of Ijamsville was sentenced to seven years incarceration. followed by a lifetime of supervised released. He also must pay restitution of $45,000 to identified victims who were abused by others to make child pornography which Herder received, distributed and/or possessed.
The US Attorney's Office for Maryland says the FBI began an investigation in January, 2020 after receiving information regarding the trading of child pornography among several chat groups on a messaging application . Herder was identified as one of the individuals involved in this trading and distribution operation. Agents say in June 2020, Herder distributed at least two images of child pornography showing two prepubescent girls between the ages of four and nine-years-old.
.A search warrant was served on Herder's home on August 27th, 2020 where several electronic devices, were confiscated, including two phones and table. Authorities say Herder used one of the phones to access his messaging account where he was involved in distributing and receiving child pornography.
An investigation determined that Herder had 150 to 300 image and video files documenting sexual abuse of minors, including prepubescent children engaged in sadistic and masochistic abase, and depictions of violence.
At his sentencing hearing on Wednesday, federal officials told the court that Herder possessed 887 videos and 597 images of child pornography, and he distributed a total of 100 videos and 70 images depicting sexual abuse of minors.
In his plea agreement, Herder admitted he developed the instant messaging account associated with child pornography, and used the chatrooms to distribute and receive this material. He also said had been looking at child exploitative materials one to two times per day for sexual pleasure, preferring children between six and seven, and older.
The US Attorney's Office for Maryland says this case was brought about by Project Safe Childhood. It's a nationwide initiative to combat child sexual exploitation and abuse. The effort by the US Attorneys' Offices around the nation, and the US Justice Department's Criminal Divisions' Child Exploitation and Obscenity Section. uses federal, state and local resources to apprehend and prosecute those who sexually exploit children, and identify and rescue victims.
The program was started in May, 2006 by the US Department of Justice.
By Kevin McManus