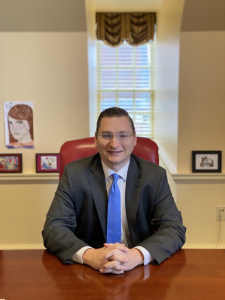 He said it is gerrymandered to help the Democrat Party.
Annapolis, Md. (NS) – The 2022 Maryland General Assembly is about to enter its 3rd week and State Senator Michael Hough said legislators are looking to pass a new state legislative map quickly.
He said much like the congressional maps that were recently passed, these maps are also gerrymandered.
"The Democrat party very much gerrymandered these in order to maintain their super-majority. So it's very disappointing," Hough said.
He added that the maps will need to be challenged in court.
Legislation on legalizing marijuana is also being discussed.
"There's a very uniquely terrible idea going around about doing constitutional amendments on legalization of marijuana. To me that's totally political," said Hough.
He said having marijuana laws in the constitution would make it difficult to make any changes in the future.
Legislation providing tax breaks to Maryland's retirees is something Hough said he will support.
"Governor Hogan has put forward a proposal in which I fully agree with. It's in his budget and there's also legislation I've co-sponsored which is to stop taxing retirees," Hough said.
He also wants to pause the yearly gas tax increase.
Hough believes crime legislation will be important this session.
"There's a continued push, I already see it this year in the General Assembly, to make laws to make it easier on violent offenders to get out of prison, to get lesser charges, to reduce charges on violent crimes, and it's quite frankly very shocking," said Hough.
He wants to do the opposite and increase penalties for repeat-violent-offenders.
This year's session will end on April 11th.