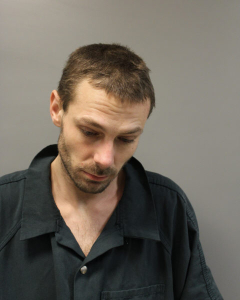 He tried to flee from sheriff's deputies while at a hospital.
GAITHERSBURG, Md. (AP) — Montgomery County police say an inmate attacked two sheriff's deputies in an attempt to escape as he was discharged from a hospital.
Police say the inmate was taken to Holy Cross Hospital for medical care Tuesday, but then denied treatment. As the inmate was escorted out, police say he stopped at a bathroom, where he feigned illness. When deputies released his restraints, police say the inmate assaulted them and tried to get ahold of a deputy's firearm. The inmate was taken into custody and returned to the correctional facility, where police say he was being held after a series of bank robberies.
The inmate, identified as Steven Ray Beitzel, 31, was charged with assault, disarming a law enforcement officer, and escape.
By The Associated Press