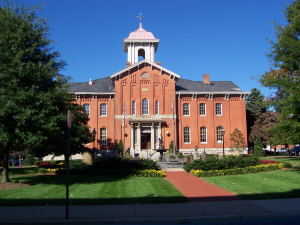 Officials say it's due to improved COVID-19 metrics.
Frederick, Md (KM) Due to improved COVID-19 metrics, there will be some operational changes in the City of Frederick starting on Tuesday, February first.
Officials say city buildings will be open to the public, but masks will be required for all visitors. Mayor and Board of Aldermen meetings will return to in-person for city personnel, but they will continue to be virtual for citizens.
The Weinberg Center is open to the public with proof of vaccination and masking requirements.
The one-stop shop to obtain building permits for projects such as decks, fences and sheds will remain closed to the public, but will reopen on Tuesday, February 15th. Applicants can still submit their requests for permits on line. at https://www.cityoffrederickmd.gov/FormCenter/Permits-32/PreSubmittal-Application-for-BuildingTra-106
"We appreciate the public's patience and engagement as we navigate the challenges brought on by the COVID-19 pandemic," city officials say in a news released.
For information on testing, vaccines and boosters, visit https://covidlink.maryland.gov/.
By Kevin McManus