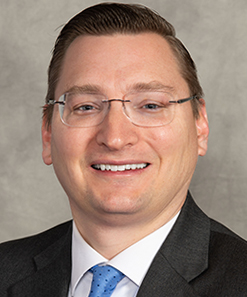 It now goes to the full General Assembly of its consideration             
Annapolis, Md. (KM) – In a unanimous vote on Friday, the Frederick County Legislative Delegation voted to support a bill to increase the Sheriff's salary. The new salary would go into affect after the 2022 election.
Under the legislation, the Sheriff's pay, which currently stands at $125,000 annually, would go up to $140,000 in the first two years in office, and then to $150,000 during the next two years. The plan was proposed by Delegate Karen Lewis Young. (D).
Last week, State Senator Michael Hough (R) proposed a bill to increase the salary to $150,000 during the first two years in office, and $175,000 in the next two years. He said the sheriffs in other Maryland jurisdictions make more than the Frederick County Sheriff. but many don't manage a full service sheriff's department which includes patrol and criminal investigations. . "Anne Arundel, Baltimore City, Montgomery County, Prince George's County–I realize they're larger jurisdictions—but they're not full service,' he said. "Basically, the sheriff in t hose counties just serve warrants and operates the jail. And in Baltimore City, they don't even operate the jail. The State of Maryland does."
He also said the Carroll County Delegation approved a new salary for their Sheriff at $140,000.
"I know that it's going to be partisan. I know the current Sheriff is a Republican. We don't know if the next Sheriff will be a Republican," Hough continued. "I will always believe very strongly we should support and pay for our law enforcement. That's why I pushed through the State's Attorney's salary–which is higher than this–last term."
"This is not political, and I do resent that accusation," Delegate Lewis Young responded. "This is about fairness, equity, looking at all the numbers."
She also said some Frederick County residents are paying twice for law enforcement services. "One-third of our county is being doubly taxed for a municipal police force and a County Sheriff's Office," she said.
Delegate Dan Cox (R) refuted that. "When you look the Sheriff serving warrants and working with the local police, and added burden that puts on the department, I don't think that's a double taxation at all. I think it's an added burden for the Sheriff," he said
Senator Hough introduced an amendment to a bill which would pay the Sheriff $150,000 annually beginning after the 2022 election, but it didn't receive enough vote to pass. He then introduced an amendment to give the Sheriff $140,000 during the first two years in office, and $150,000 during the next two years.
The legislation now moves to the full General Assembly for its consideration.
By Kevin McManus