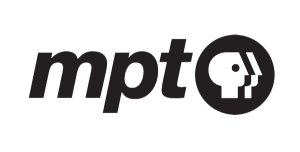 It's one that sells insect-eating plants.
Ownings Mills, Md. (KM) – A rather unique Frederick County business  is featured on this week's "Maryland Farm and Harvest." Carnivorous Plant Nursery on John Cline Road in the Smithsburg area will be spotlighted. J
Joe Ligo, Series Producer, says this business sells insect-eating plants such as the Venus Fly Trap and pitcher plants "A pitcher plant is like a water-filled leaf that smells really good, and then the bugs fall into the water and die. Or like a fly trap which literally snaps shut on insects which is really cool to watch," he says.
The business is operated by Michael Szeze, a retired science teacher who became fascinated with these insect-eating plants, and managed to transfer that enthusiasm to his students. "He started small scale, growing these commercially. Now he has a staff of 4 or 5 people and he's shipping out thousands of orders a week, not just to teachers, but regular old plant enthusiasts," says Ligo.
He says these plants require special growing conditions. . "They have to wet all the time. A lot of them in the wild grow in bogs and swamps and that type of thing, and so he's basically created a man-made bog that he grows the plants in, " says Ligo. "He starts them indoors. Then once they get big enough, he transfers them outdoors so it's pretty neat."
Ligo says he found out of about this business after a fellow employee who was building an indoor garden in her home, asked where she could find plants like the Venus Fly Trap. He says he "Googled" that on the web, and found out about Carnivorous Plant Nursery. After deciding that this business would make a good feature on "Maryland Farm and Harvest," Ligo says he contacted Michael Szeze, who was more than willing to talk about his love for these plants.
The "Maryland Farm and Harvest" program featuring Carnivorous Plant Nursery will air on Tuesday, February 15th at 7:00 PM on Maryland Public Television. It will also be repeated on MPT on Thursday at 11:00 PM, and Sunday at 6:00 AM.
"Maryland Farm and Harvest" is in its 9th season, and Ligo says the program still remains popular among viewers. "They love to tuning in to see regular folks that they know on TV doing what they do best which is growing things," he says. "Whether it's anything from pumpkins to peaches to corn to cows to crabs, we have it all."
By Kevin McManus