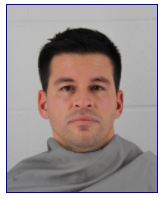 He's charged locally with 2nd-degree rape.
Frederick, Md. (KM) – A suspect in a Frederick County sexual assault case has been taken into custody  in another state. . Leif Derek Truitt, 40, of Austin, Texas is being held at the Johnson County Adult Detention Center in Olathe, Kansas. . He's charged in Frederick County with three counts of 2nd-degree rape.
The Sheriff's Office says it received a sexual assault complaint in 2021 from a underage girl. Detectives determined Truitt posed as a teenager, meeting with the victim several times, and performing sexual acts.
With the help of the Frederick County Sheriff's Office, and Department of Homeland Security, and authorities in Kansas and Texas, officers in Kansas were able to detain Truitt. He's expected to go before a judge in the 17th Judicial District of Decatur County on Thursday, February 17th. .
In addition to the charges in Frederick County, the US Attorney's Office has also charged Truitt with production of child pornography and interstate travel to engage in sexual activities.
"We want to alert our public to this incident in the event that there are other victims," says Lt. Andy Crone, the Sheriff's Office Criminal Investigations Section commander, in a statement. "Our case is still an open investigation and we encourage anyone who feels they were victimized to come forward.
The Sheriff's Office says it you have any information about this case, or believe you were a victim, call Detective Rowe at 301-748-7898, or send an e-mail to jrowe@frederickcountymd.gov.
By Kevin McManus