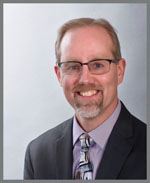 He said Officers Brian Snyder and Kristen Kowalsky are recovering.
Frederick, Md. (NS) – Frederick City Mayor Michael O'Connor gave an update on the recent shooting of two Frederick City Police Officers at the intersection of Waverly Drive and Key Parkway on February 11th. He was in a meeting with a member of the Board of Alderman when the shooting happened.
"The initial calls had gone out, it sounded, based on the early information, that it was going to be much worse than it ended up being. It was still terrible," said O'Connor.
O'Connor said the investigation is continuing into why the suspect shot the officers.
"The investigation needs to be able to play out and a determination needs to be found through the normal ways in which these things would happen. Guessing about why doesn't make it easier," O'Connor explained.
Officers Brian Snyder and Kristen Kowalsky are still recovering from their gunshot injuries.
O'Connor said that society is turning to violence to resolve conflicts and that will not be an easy problem to fix.
Shock Trauma in Baltimore is also seeing an increase of gunshot victims.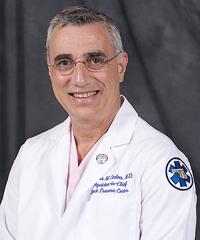 Physician-in-Chief at the hospital, Dr. Thomas Scalea, said violent crime is rising in the state.
"Last year we took care of 7 shot police officers, you know it's early in the year, we've taken care of 2 so far this year. It'd be great if I could say it was 2 for the entire year. That seems optimistic," said Scalea.
Dr. Scalea treated Frederick City Police Officers Brian Snyder and Kristen Kowalsky after they were shot by Dominique Lewis two weeks ago.
He said a lot of gun violence stems from gangs and the sale of illegal drugs, and unlike car crashes which can be unavoidable, incidents with guns can be avoided.
"I don't see a reason why anyone has to pick up a gun and shoot somebody else. In my mind, it's 100% preventable," Scalea explained.
He believes the country will only see an end to gun violence if there is systemic change in how people resolve issues.