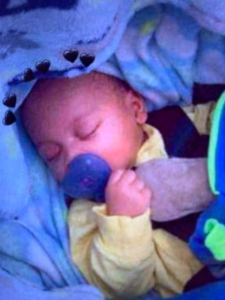 Police say they are actively investigating this incident.
Hagerstown, Md. (KM) – Hagerstown Police are investigating a missing baby case.
On Tuesday morning, officers were flagged down at the intersection of West Franklin Street and North Prospect Street by a woman who said her two-month-old baby boy was missing. She said she left her child at her apartment in the 200 block of West Franklin Street with a male friend. When she returned, the friend was there but her baby was gone.
Authorities say they are actively investigating this case, and detectives have conducted interviews with several individuals Police say this appears to be an isolated incident, and there is no threat to the community.
The baby's name is Zori, and if you have information on his whereabouts, you're asked to contact Hagerstown Police You can contact Detective Weaver at sweaver@hagerstownpd.org, or crimetip@hagerstownpd.org.
By Kevin McManus