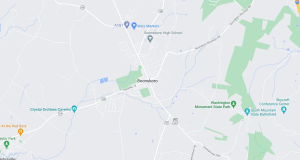 Drivers can expect delays.
Boonsboro, Md. (NS) – A resurfacing project on Old National Pike (Alt Route 40) in Boonsboro will cause some delays.
Beginning on March 29, 2022, crews will resurface the road between Lappans Road and Rohrersville Road as well as a section of Potomac Street from King Road to Old National Pike.
Cones and barrels will be set up to alert motorists of the construction and a flagging operation will be used in both directions of Old National Pike while work is underway.
Crews will patch, grind, resurface and install new markings to extend the life of the road.
The project is set to be completed in early May weather permitting.