The blaze went to two-alarm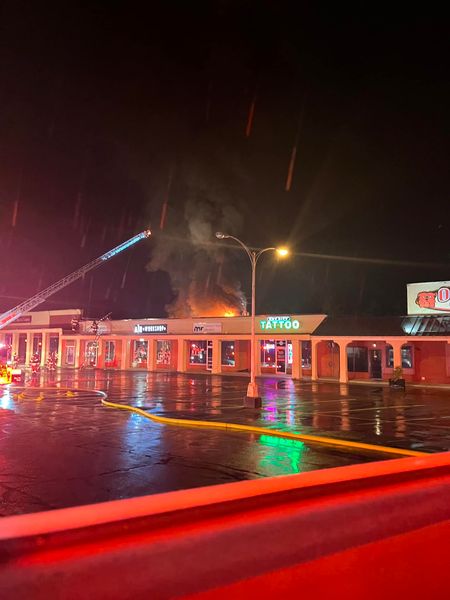 Fire at Potomac Tile & Carpet (Photo from Frederick County Division of Fire & Rescue Services)
Frederick, Md. (DG) – A two-alarm fire caused the roof to collapse on the building that houses Potomac Tile & Carpet early Wednesday morning.
At around 2:20 AM fire fighters responded to a building fire at 918 North East Street in Frederick.
Arriving units saw fire from the rear roof of the building. Crews had to evacuate due to the roof collapsing. There were no injuries
The investigation into the cause of the fire continues.
By Dianah Gibson