Authorities also confiscated large amounts of drugs and cash.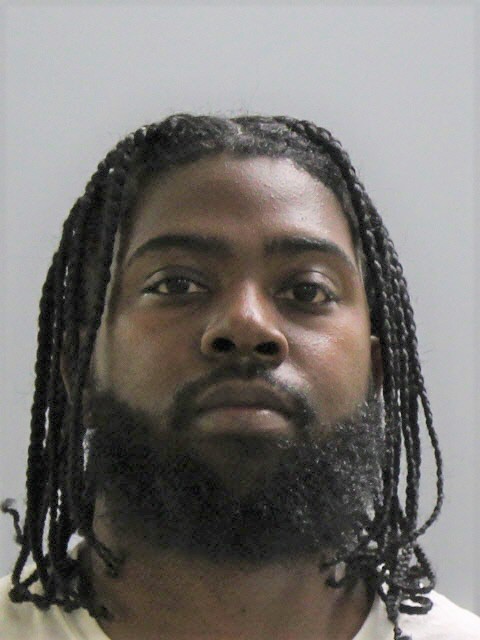 Jeffrey  Bowie (Photo from the Frederick County Sheriff's Office)
Frederick, Md (KM)( More than $330,000 worth of drugs and money were confiscated during two operations in Frederick Tuesday afternoon.
The Sheriff's Office says it worked with the Frederick Police Drug Enforcement Unit and Homeland Security Investigations to serve search and seizure warrants at homes in the 600 block of West Patrick Street, and the 1400 block of Taney Avenue. They located a total of five pounds of cocaine, 12 pounds of marijuana, 70 grams of crack cocaine, numerous oxycodone pills and $32,880 .
Taken into custody was Jeffrey Lynn Osborne Bowie, 30 of Frederick. He's charged with two counts  of possession with intent to distribute a narcotic; four counts of possession with intent to distribute a controlled dangerous substances on a school bus or school property; two counts of drug possession (not cannabis); and one count  of  possession of more than ten grams of cannabis; possession of paraphernalia and possession of a large amount of drugs.
The State's Attorney's Office says Bowie on  Wednesday went  before District Court Judge Dino Flores. Bowie was ordered held without bond. He has a preliminary hearing scheduled for October 20th, 2022.
The Sheriff's Office says Bowie is a major cocaine dealer operating in Frederick County.
"This was a huge win for law enforcement today, and more importantly for the community," says Sheriff Chuck Jenkins, in a statement. "As a result of great teamwork, we were able to effectively identity and dismantle a major drug operation  within Frederick County. The arrest is another example of the exemplary work this agency consistently does to remove these lethal drugs off our streets."
By Kevin McManus