The area of filming will remain open to pedestrians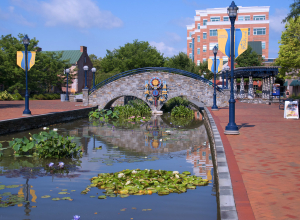 FREDERICK, Md. (BW)- Filming will take place in Carroll Creek Linear Park From Wednesday, November 2 through Friday, November 4 between the hours of 6 p.m. and 6 a.m.
The filming will take place near and on the suspension bridge.
The park and walkways will not be closed to pedestrians and they will be allowed in the area between scenes.
The City of Frederick is working with Bard Tales Productions, Cinematic Productions and the Frederick Film Office.