A Bethesda woman was arrested.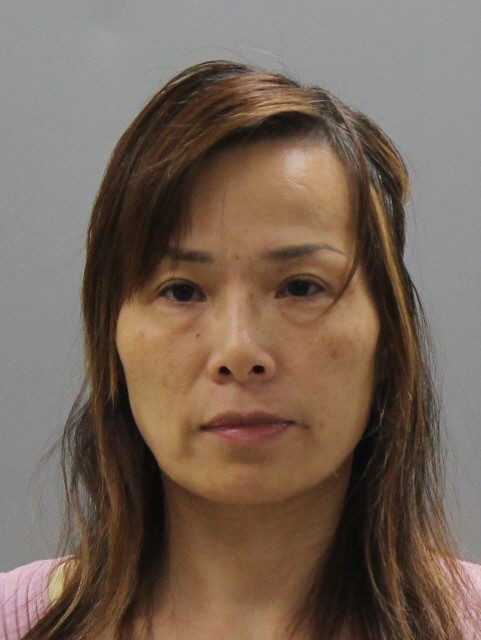 Huiping Hester (Photo from the Frederick County Sheriff's Office)
Frederick, Md (KM) The Frederick County Sheriff's Office says it's dismantled a human trafficking and prostitution network, and arrested a Bethesda woman. Huiping Hester, 52, was taken into custody during the operation on Friday. She is charged with 14 prostitution counts and two sex trafficking offenses.
Authorities say they began an investigation after receiving citizen complaints about suspicious activity at two spas: the Calla Spa  at 3518 Worthington Boulevard in Urbana, and YiYi Spa at 178 Thomas Johnson Drive, Suite 204,  in Frederick.
Through investigations and extensive surveillance, the Sheriff's Office says it developed enough probable cause to obtain search warrants. .
The warrants were served by the Human Trafficking Response Team which consists of the Narcotics Investigations Section and the Frederick Police Tactical and Criminal Investigations Section with assistance from US  Homeland Security Investigations. The Sheriff's Office says HRT  was formed in February, 2018 with a mission to provide a victim-centered, collaborative response to human trafficking in Frederick County. According to a news release, the HRT assists  in the identification of victims, prosecution of cases and the availability and use of comprehensive services for victims.
"This long-term investigation, which dismantled this organized trafficking network, demonstrates our focus on the big-picture problem of human trafficking," says Sheriff Chuck Jenkins, in a statement. "This type of organized criminal activity is often closely associated with drug trafficking and other illicit activities."
Anyone who is a victim of human trafficking or has information on this type of criminal activity is  asked to call the National Human Trafficking Hotline at 888-373-7888, or the Frederick County Sheriff's Office at 301-600-1046.
By Kevin McManus