He'll also be put on five-years supervised probation after he's released from prison.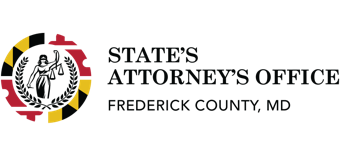 Frederick, Md (KM) Sentencing was handed down on Friday to a Frederick man for a fatal shooting late last  year.   Darin Robey, 21, was given 60 years in prison with all but 45 years suspended.  He'll also be placed on five years of supervised probation after he's released.
State's Attorney Charlie Smith, who argued the case for the prosecution, says on the evening of December 26th, 2021, Frederick Police responded to the Burger King on Routzahns Way for a shooting. They found Jaion Penamon, 20,  lying in front of the entrance to the restaurant with gunshot wounds to the chest. "They performed CPR till EMS got  on the scene. Regrettably, Jaion didn't make it. He died of his injuries right then and there," says Smith.
Robey fled the restaurant, but was later apprehended by police.
Investigators say Robey went to the Burger King that evening to confront his girlfriend about an affair she was having with a coworker. Robey, who had a loaded handgun at the time, was arguing with his girlfriend. Penamon noticed that  as he was coming inside of the restaurant and confronted Robey. While the two were arguing,  Robey pulled out his handgun, and shot Penamon twice in the chest before fleeing the scene.
Robey was convicted in August of 2nd-degree murder, use of a firearm in a violent crime and being a minor in possession of a firearm.
Smith says the State is happy with the sentence. "I personally believe that the most egregious 2nd-degree murders deserve the harshest sentences," he said. "He lacked remorse from  the second he pulled the trigger to the second that he stepped over Jaion's  dying body and just casually walked out of the Burger King."
The sentencing process was interrupted on Friday by fights between the victim and the defendant families. Smith says that led to a lockdown of the court room and parts of the court house. He says extra deputies were brought to the scene to help restore order. "We had about seven deputies from patrol come to the court house. There was a sizable crowd. We had to move them out of the court house into the courtyard. It took us about an hour, hour and a half, to resume our sentencing. But fortunately, we did get it done. Again, no one was injured," says Smith.
He also says he's "really happy" Penamon's family was able to get some sort of closure in this case. "No one, ever, ever likes to lose a child, especially not when it's just meaningless like this,": says Smith. "There's absolutely no reason whatsoever for him {Robey} to have shot Jaion in the chest. None."
By Kevin McManus