No information available on the cause of the explosion.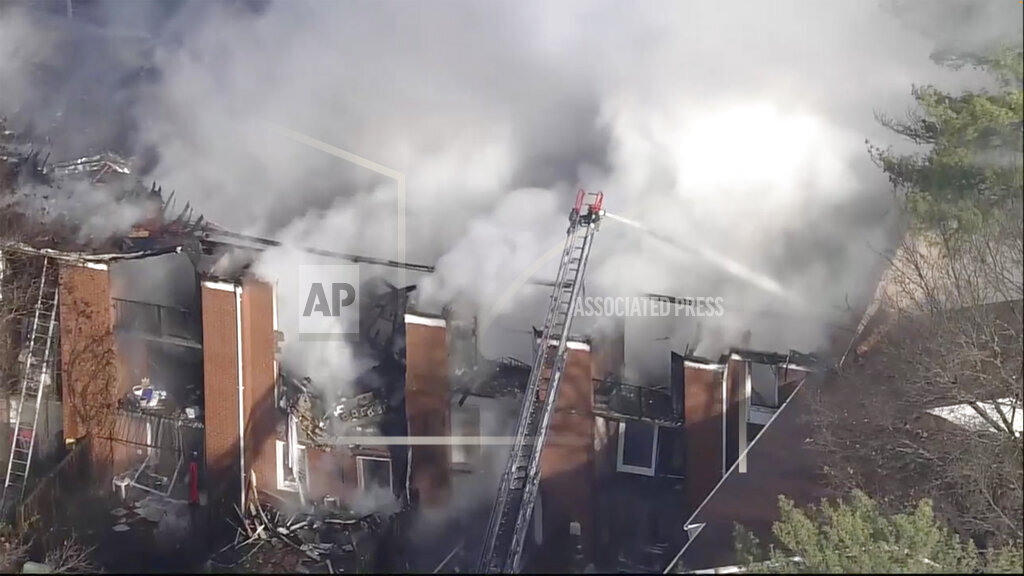 Apartment Fire Explosion Quince Orchard Blvd, Gaithersburg. (Photo from The Associated Press)
GAITHERSBURG, Md. (AP) — A fire official in Maryland says 12 people were injured, two of them critically, in an explosion and fire at an apartment building.
Montgomery County Fire Chief Scott Goldstein says fire crews responded to the garden apartment complex on Quince Orchard Boulevard in Gaithersburg on Wednesday morning for a building explosion and fire with a partial collapse.
Goldstein says two people were treated on the scene and another 10 were taken to hospitals, including two adults in critical condition. He says the remaining eight, including four children, were taken to hospitals with mild to moderate injuries.
Goldstein says the residents of one unit in the buildings have not yet been accounted for.
By The Associated Press