She defeated Hough by a thin margin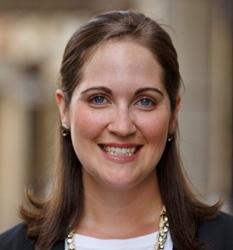 Jessica Fitzwater   (Photo from Frederick County Government web site)
Frederick, Md (KM) The counting has been completed.  and Democrat Jessica Fitzwater has won the race for Frederick County Executive. She defeated Republican Michael Hough by a razor thin margin. The final count on Friday by the Board of Elections shows Fitzwater with 53,291 votes. Hough had 52,302, a difference of 989 votes. Fitzwater had 50.40-percent of the votes to Hough's 49.46-percent.
Hough was leading on election night, November 8th. But as the mail-in ballots were counted, Hough's lead began to erode.
In a statement, Hough acknowledged his election night victory was not enough to overcome the losses from mail-in and provisional ballots. He says he called Fitzwater and congratulated her on her victory.
"I knew the risk when I gave up a safe seat in the Senate to run for County Executive in a now blue Frederick County.  The  GOP Tide we had expected across America did not come, and it was especially worse in Maryland. My successor Bill Folden is a conservative Republican  and will do a great jobs in the Senate," Hough said in his  statement.
The County Council will be mostly Democrat as Incumbents  Jerry Donald, MC Keegan-Ayer, and newcomers Kavonte Duckett, Brad Young and Renee Knapp each won. The only two Republicans on the Board are incumbent Steve McKay and newcomer Mason Carter.
The new County Executive and County Council will be sworn into office next month.
The winners for the four open seats on the Board of Education are Incumbent Karen Yoho with 46,340 votes; Rae Gallagher with 46,046 votes; Dean Rose with 44,797 votes and Nancy Allen with 42,963 votes.
By Kevin McManus